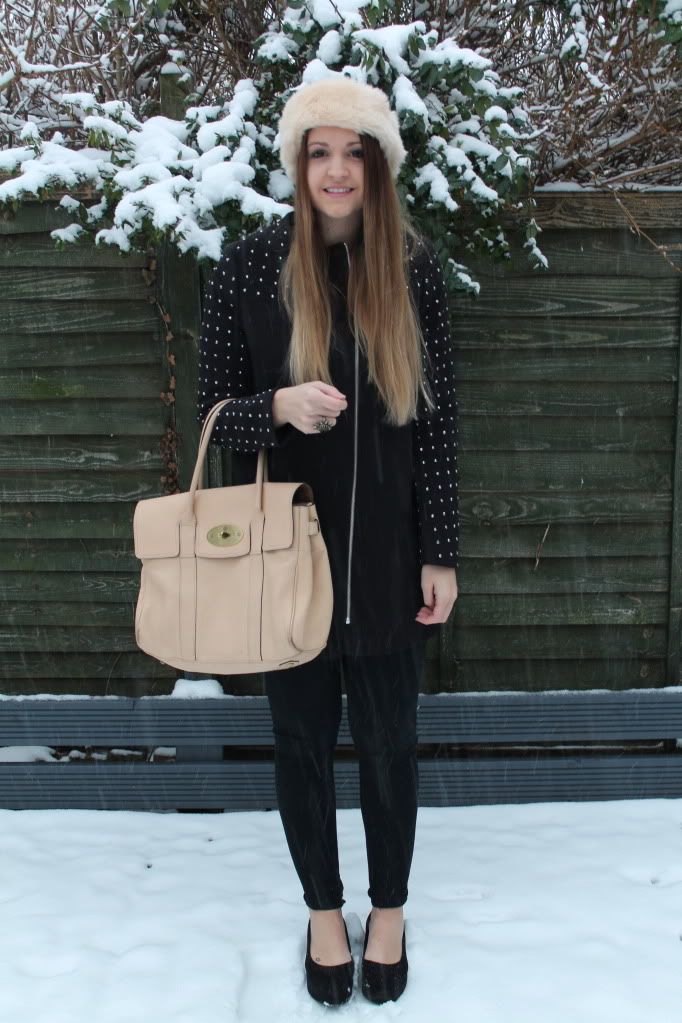 Coat: Warehouse Jeans: Topshop Leigh's Head Muff: River Island Ring: Topshop Bag: Mulberry Shoes: Asos
So I braved the snow for a quick outfit post! Nothing too fancy, I am very much going for warmth at the moment. I'm not sure if I've featured my coat on here before, I received it for Christmas and it's surprisingly warm for a dressy coat. My furry head muff (muff?) is from River Island and contrary to comments I've had it does actually keep my head warm! I picked this ring up in the Topshop sale a week or so ago, it kind of reminded me of Nicole Richie's House of Harlow range. It was only about £4 or something too so a complete bargain.
I'm getting so sick of even seeing/hearing the word SNOW at the moment but my god, it's just ruining everything. Yeah it's pretty but after a whole week of it I need some normality back. I didn't even go into uni last week as I have a fair commute and didn't want to risk getting stranded in a random village or something. I hope everyone has a good week and isn't too put out by the snow. I'm not sure how it will affect my plans but we'll see!
Tilly xo