Zara Tie Sleeve Knit
New season Zara is giving me all the feels right now. I have a list as long as my arm of knits, jackets and accessories I want from there but settled on a few key pieces including this jumper…for now at least!

I love how the tie detail gives a different spin on what would be a pretty standard grey knit. I am definitely in shortage of grey knitwear but you can NEVER have enough in my opinion. They're definitely a winter staple for me so the more the merrier.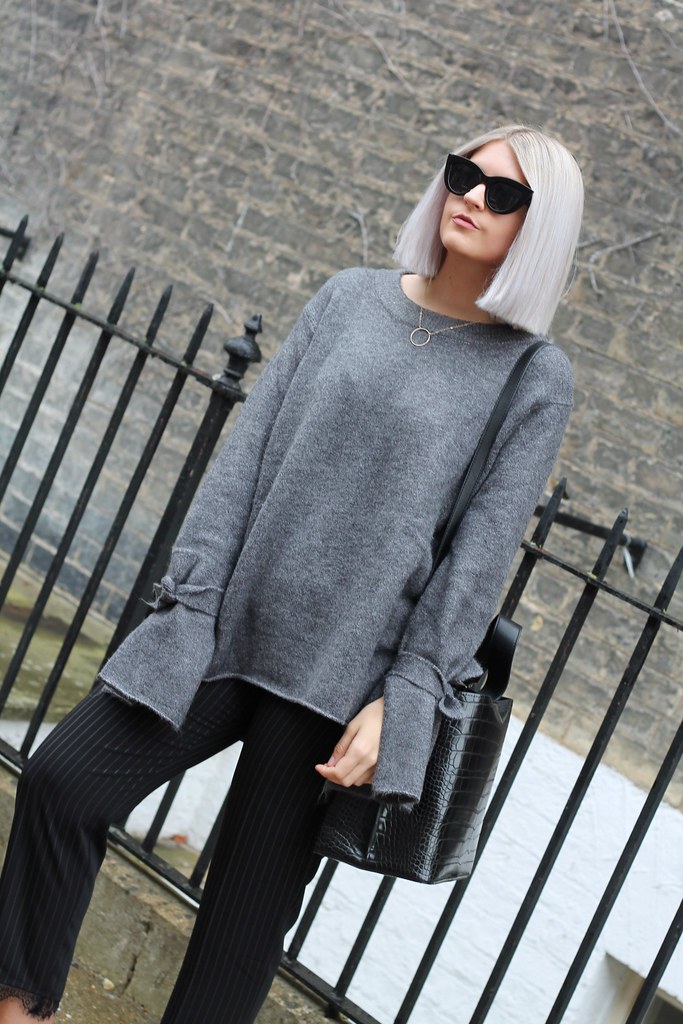 CAN WE TALK ABOUT THESE LOAFERS? 
So aside from the fact that Gucci would set me back a few too many ££ (especially when I'm saving for my big America trip) they also use leather, not mention kangaroo fur eww so I was pretty happy – ok ecstatic – to spot these bad boys. Imagine my disappointment when they were out of stock in a size 6! However my inner shopping pyscho persisted and having checked the website a zillion times ONE pair came back in stock. Partaaaay. 

The lace hem trousers are also a River Island buy. I've always found their A/W stock to be SO much better than their summer offerings. They're the perfect fit and I'm super pleased with them!
Zara Knit / River Island Trousers / River Island Loafers / Zara Bucket Bag / ASOS Sunglasses / Su Misura Necklace