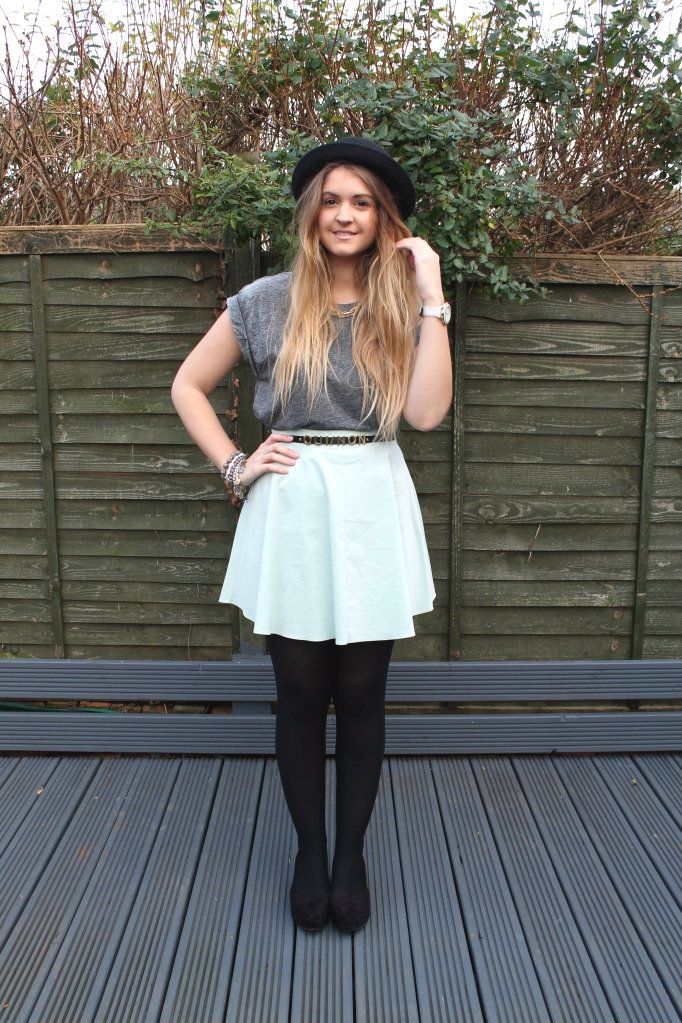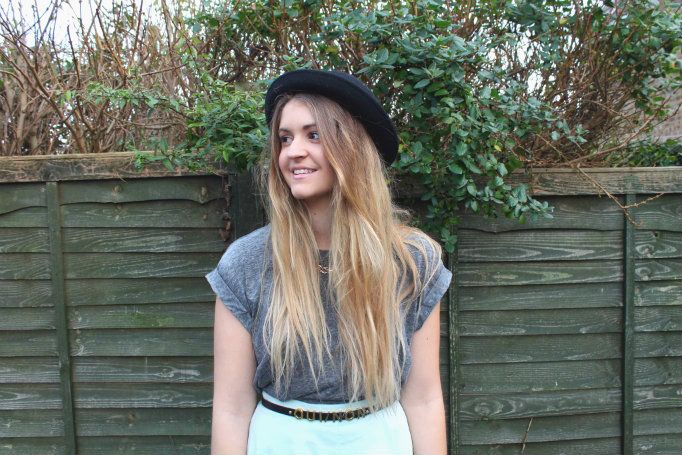 Skirt: Topshop T Shirt: Topshop Hat: Asos Shoes: Asos Bracelets: Topshop (sale) Necklace: Asos
Woah a lot of Topshop here today, about 5 minutes after posting my wish list which included this skirt I decided to buy it along with the denim dress. They arrived this morning and I'm really happy with them, especially this skirt, I love it! I can't wait until I can ditch the black tights though, but I have a feeling that will be a while. I was also wearing my leather jacket today but took it off just for the sake of the photos. I seem to have a thing for gold chains with t shirts at the moment and mine hasn't left my neck for a few days!
This weekend consists of mainly work, I'm back to uni on Monday (boo hiss) and I have so much I need to get done. I just couldn't bring myself to do it over the festive period, I was far too busy eating mince pies and watching Christmas films. Kind of regretting that now but I've had the best time off and I really don't want to go back to reality.
Tilly xo