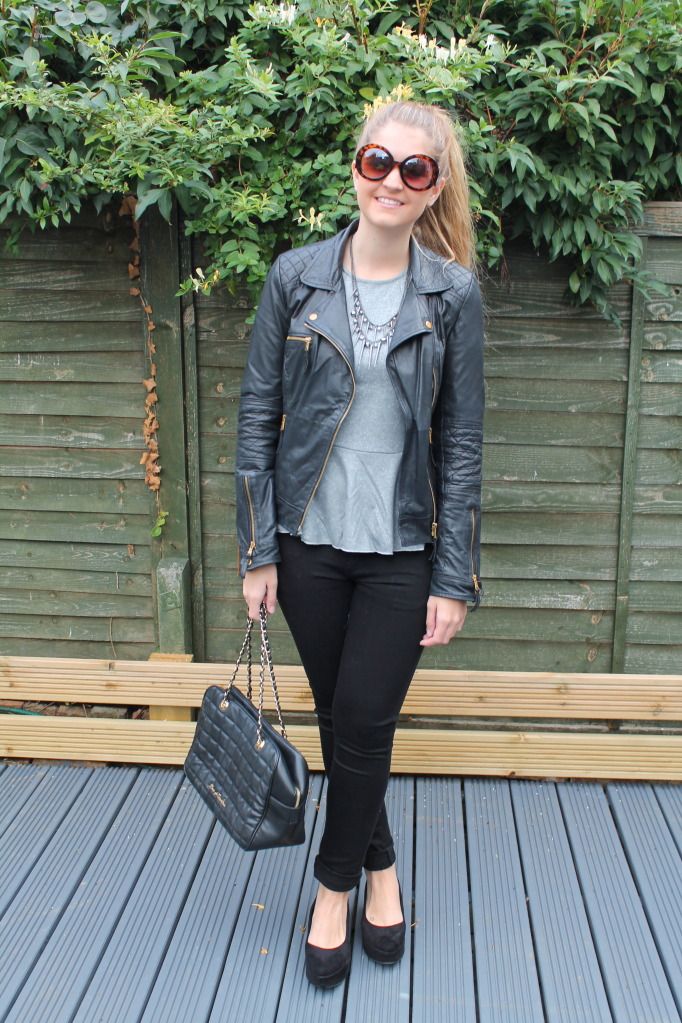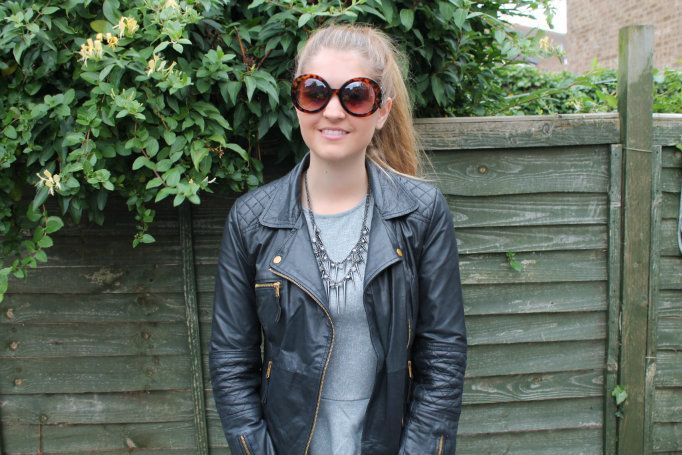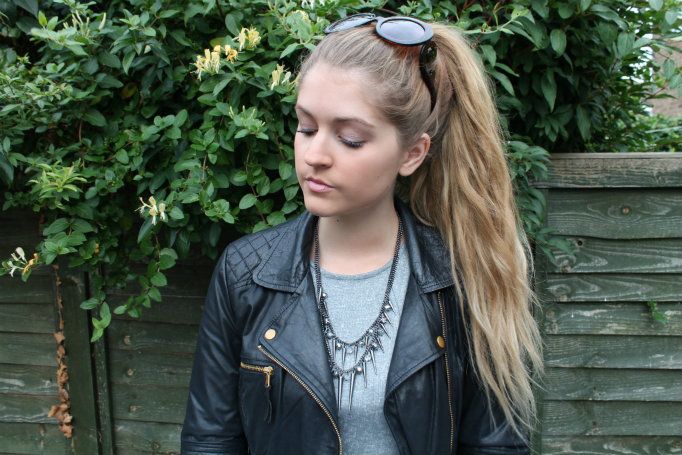 Jacket: Zara Peplum: Asos Jeans: Miss Selfridge Necklace Dorothy Perkins Shoes: Asos Sunglasses: eBay Bag: Moschino
Hello! Another busy week but I'm trying to keep up to date with life/uni, that's before crashing on the sofa and falling asleep at 9pm haha oops! So a pretty casual outfit today, I recently invested in these jeans from Miss Selfridge, they're a petite and still too long for me! I must have the worlds shortest legs?! I'm not even that short, very odd. Apart from length issues they're really comfortable and I'm struggling to know how I coped without them! Sometimes it's a tad chilly for tights in the early mornings so they keep me warm too! I recently bought the peplum top from asos, I really love it but I would advise you to size down if you're thinking of ordering one.
I'm gradually trying to build up my winter wardrobe, as it's my favourite season I'm having great joy in doing this! I need a few more knits, shoes that aren't boots and a coat! Despite already having 20 odd decent coats I feel it's absolutely necessary to buy a new one each year. So I'm keeping my eye out for the perfect one! More from me soon!
Tilly xo