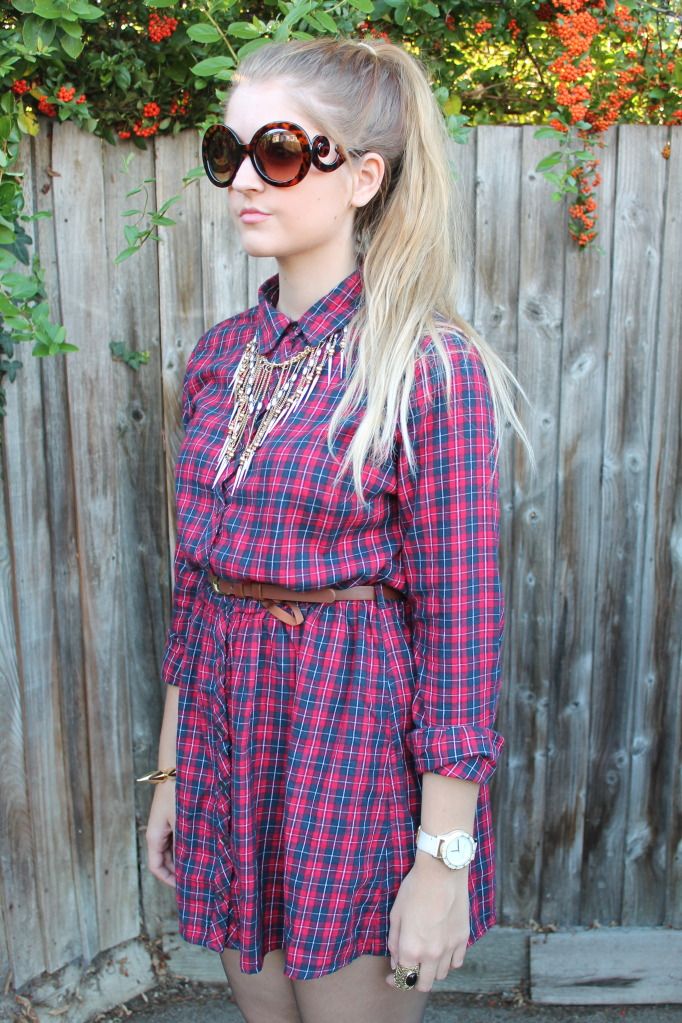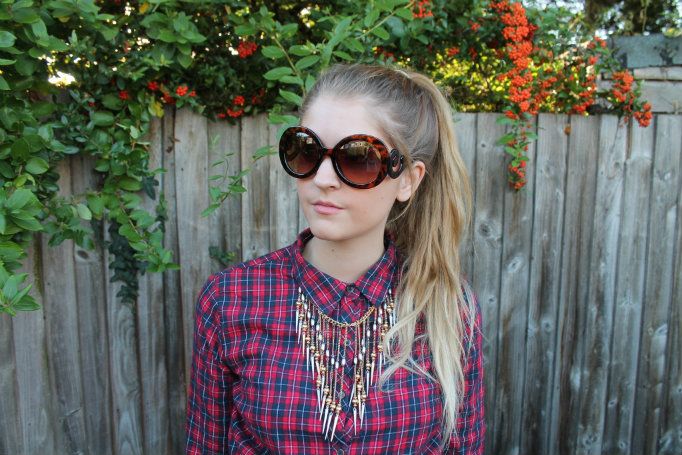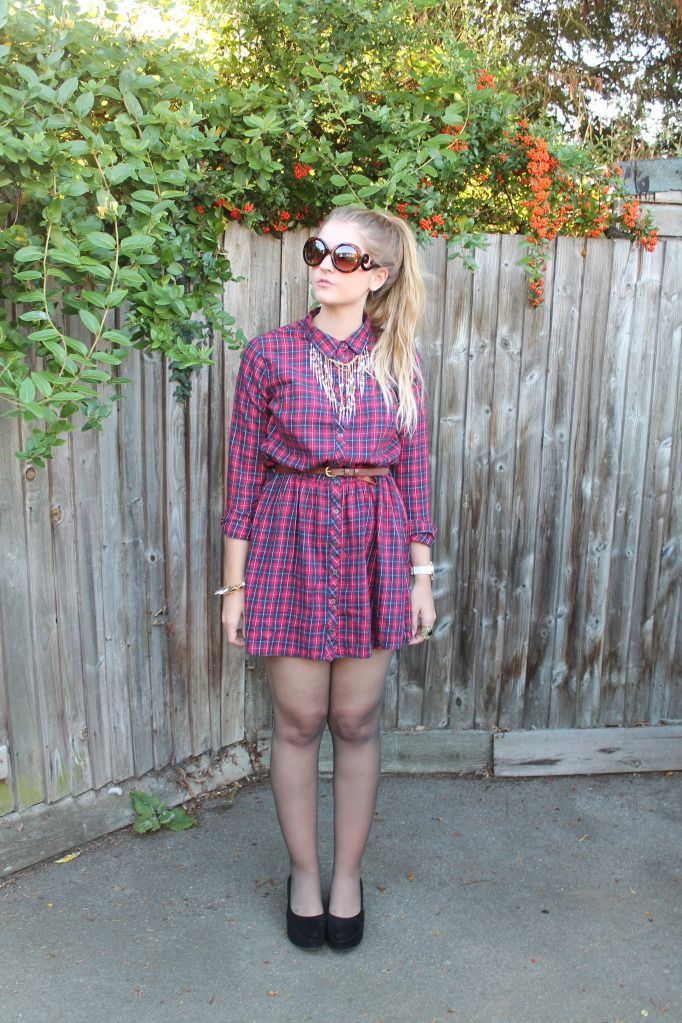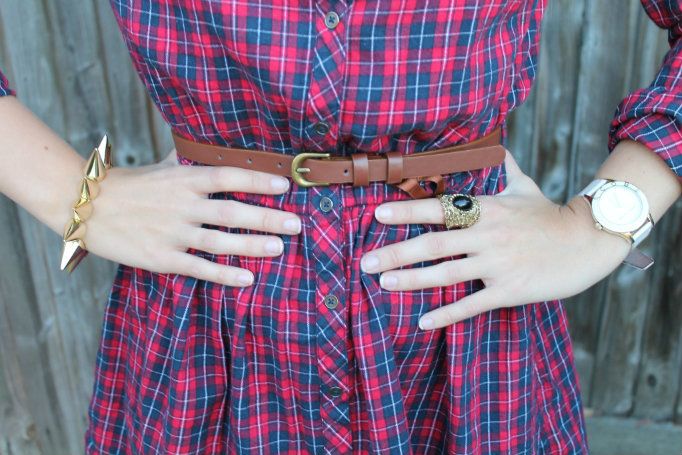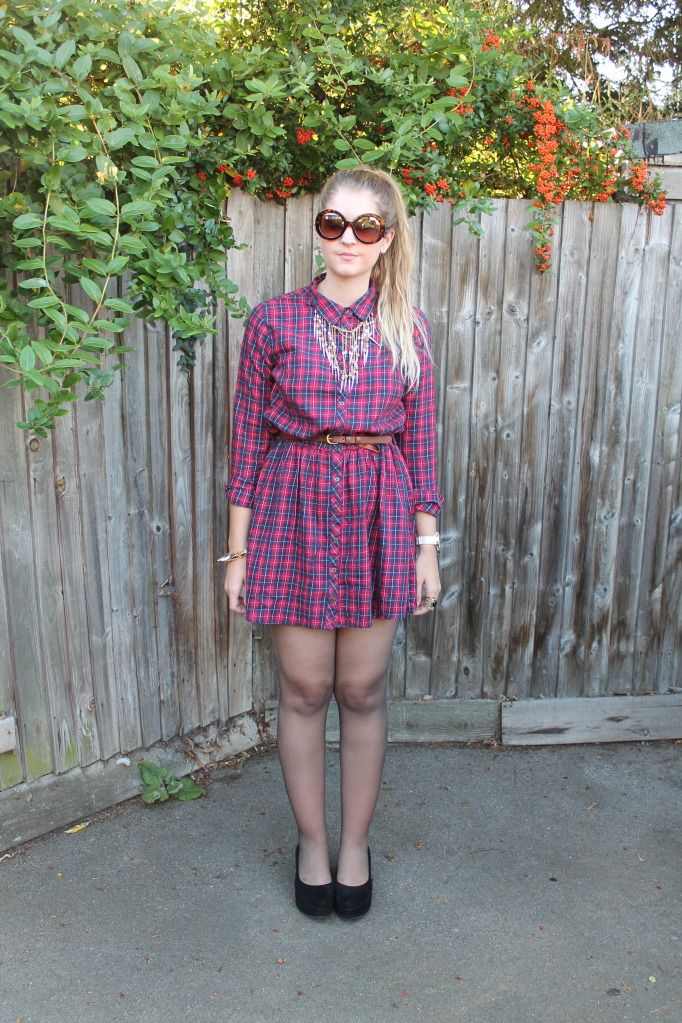 Dress: River Island Flatforms: Asos Sunglasses: eBay Necklace: c/o Celliana
Hiiiii! I hope you haven't all forgotten about me! I haven't been able to post any outfits in a while as I've been a busy bee. I spent this week at Lyle & Scott HQ taking part in their digital workshop. It was a really interesting experience and really opened my eyes to the world of e-commerce! I loved being in London it's definitely one of my favourite cities, so much inspiration and buzz. I found myself at the Motel Rocks sample sale one lunch which was conveniently around the corner from Lyle & Scott. I grabbed a couple of new season pieces for such a low price. I'll be featuring them soon.
So this is currently one of my favourite outfits, I really like shirt dresses I also bought the leopard print version of it too. It's from the Chelsea Girl section of River Island which I never really used to pay much attention to but they do have some really nice pieces. I ordered these sunglasses what feels like many moons ago (yes, they're Prada dupes) and they turned up at my door this morning. My mum said I looked like Willy Wonka 🙁 I do see her point but I still love them! I do have some designer sunglasses but they're not something I use a lot, I tend to forget about them or lose them so it's not worth me forking out for a pair. I'll be back to normal posting now so I have bits and bobs lined up! Hope everyone is well and enjoying this sunshine!
Tilly xo