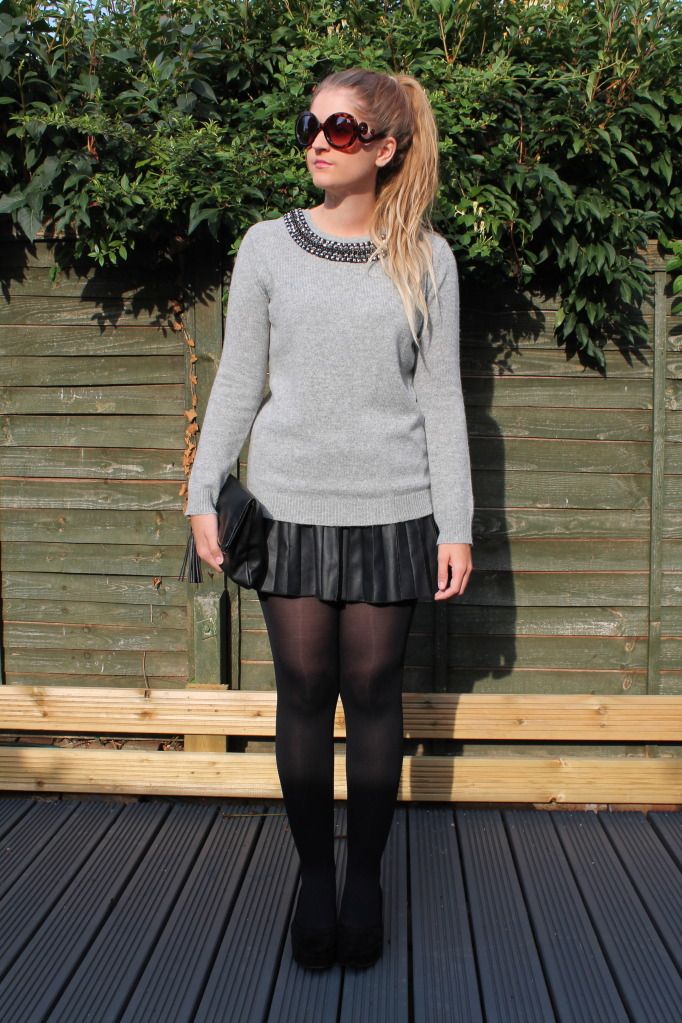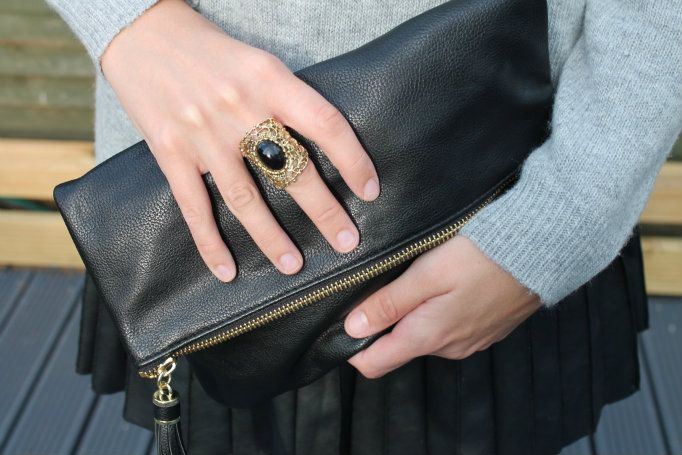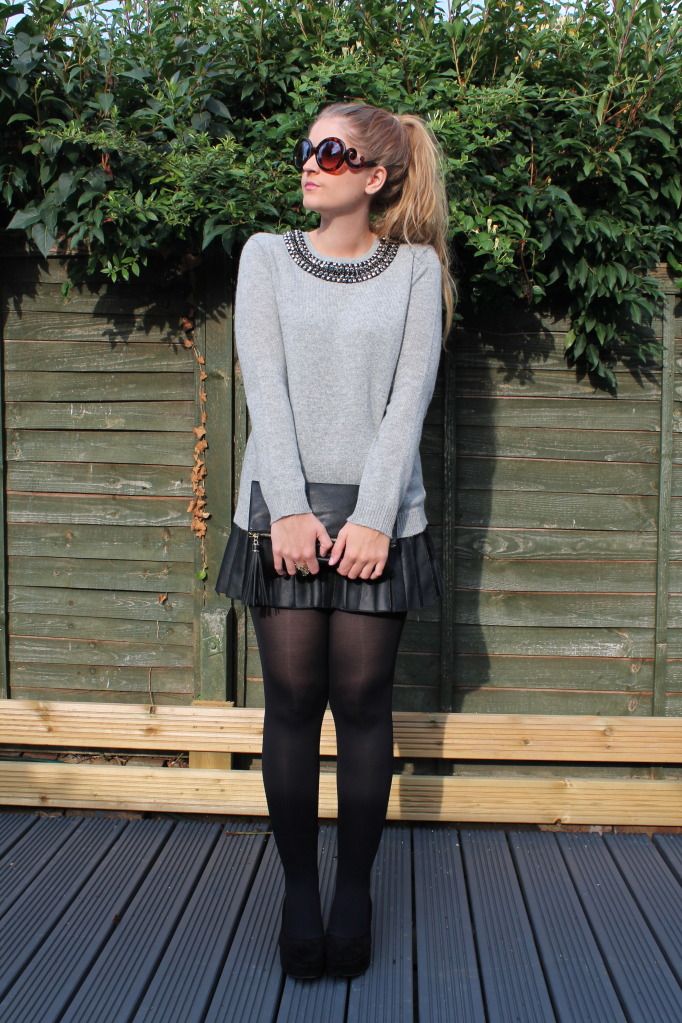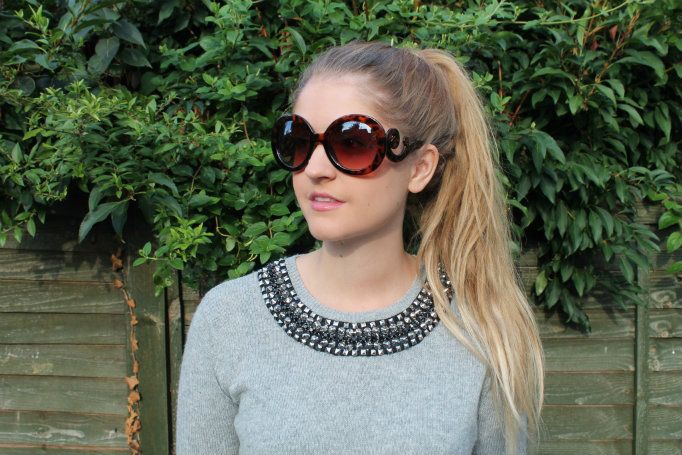 Jumper: Topshop Skirt: Primark Flatforms: Asos Sunglasses: eBay Clutch & Ring: c/o the lovely Helens giveaway!
Hello guys! I've been a bad blogger this week, boohoo. I've just had such a tiring busy week I didn't have any time to post. It really bugs me but whatcha gonna do. I did grab some time today however to snap a few shots of my outfit! I did my first drive to Northampton today as I start University there on Monday. It wasn't too bad actually but only because I had a satnav! Otherwise I would have been totally lost. We stopped at an American diner on the way back and it was amazing! So much choice for vegetarians which is rare, I had a bean burger with cheese and mushrooms (if anyone cares).
Onto the outfit, I picked this jumper up in Topshop the other as firstly anything grey catches my eye (you might say boring but I love grey!) and secondly I love the collar detail on it. I knew i would have a tonne of stuff that would go with it too so it was a no brainer! Paired with the skirt that needs to no introduction, I don't really buy many clothes from Primark but this has served me really well and I'll definiteley be wearing it through this A/W. I hear there's a silver colour out too now so I might pick one of those up if I see one! Have any of you bought it? I have quite a lot of goodies arriving from asos this week as I went a bit mad on the 25% student discount (SO happy to be a student again) so hopefully I'll have lots to post about!
Tilly xo
P.S my giveaway is now closed and the winner will be announced tomorrow!