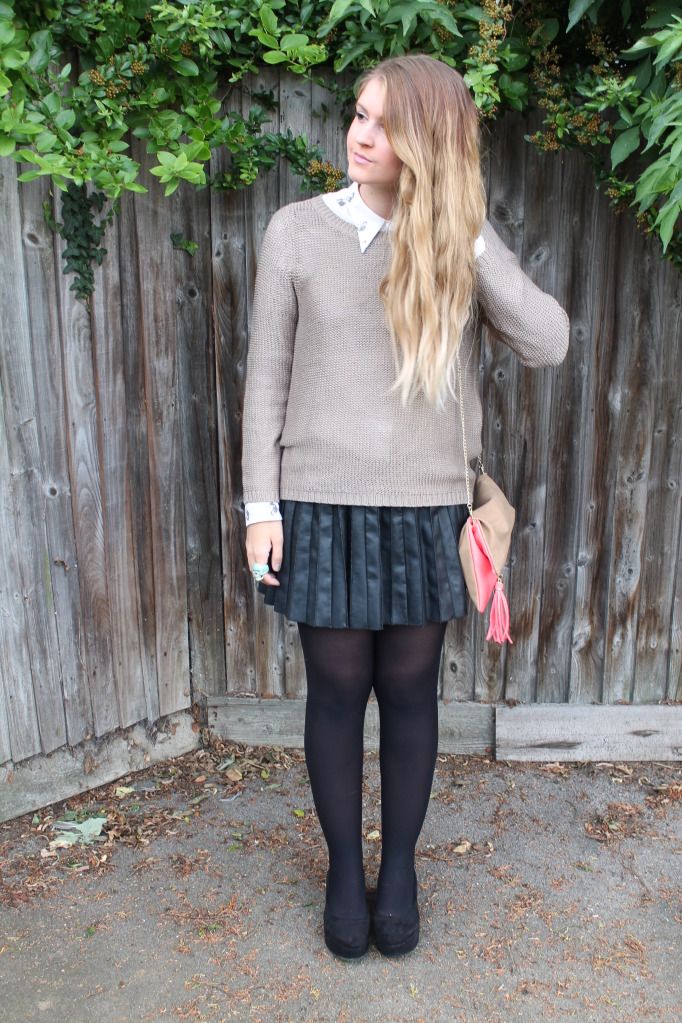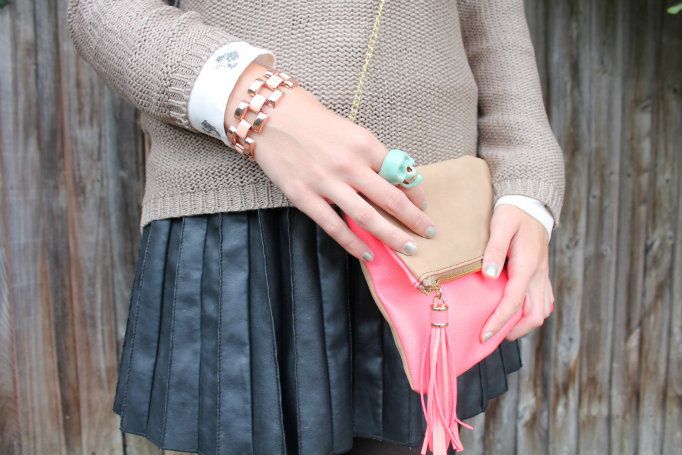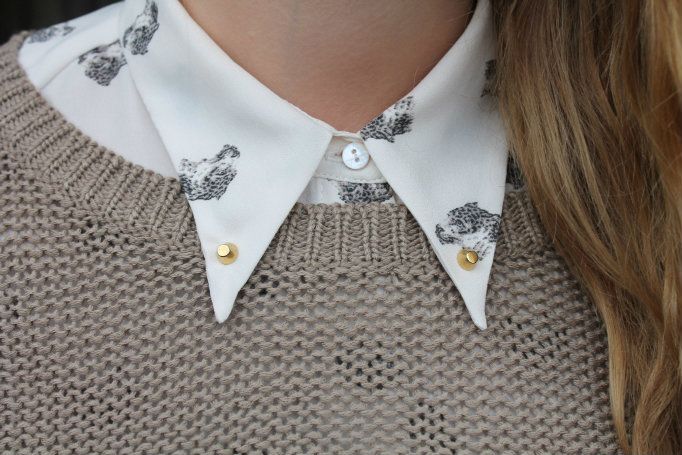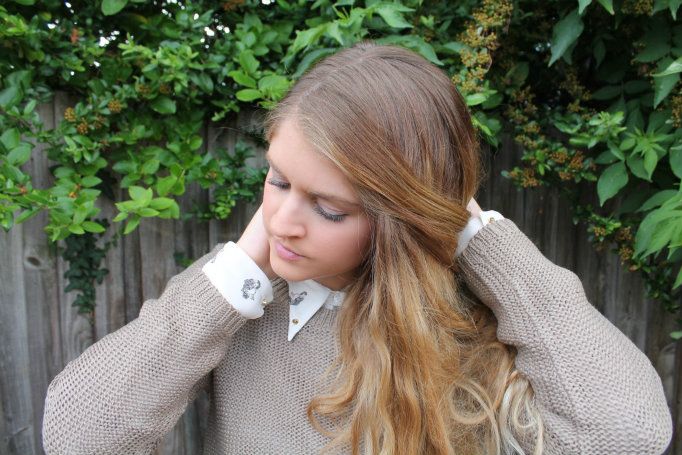 Jumper: H&M Shirt: Zara Skirt: Primark Shoes: Asos Clutch: H&M Bracelet: H&M Ring: Topshop
Hi guys! I haven't posted in a few days as I've been having a few problems with my laptop but today I bought a MacBook! It's taking me a while to get used to it so bear with me. I did nearly pass out at spending that amount of money but I know it will be worth it especially for Uni in September. Though I did picture all the dreamy bags I could buy with the money i.e the Celine of my dreams but that will have to wait.
I've bought a few new bits and bobs recently including this knit and clutch bag. The bag is similar to one from Zara I loved but it was about £70 and this one was only £12.99 from good old H&M! It has a handy chain too for daytime which I used today. I've been after a khaki knit for ages so when I spotted this one I immediately picked it up and bought a burgundy colour too. I didn't think I'd be needing them this soon though I must admit. I'm hoping to resume regular blogging as I have my snazzy new Mac but I also might dabble in a vlog this week so stay tuned!
Tilly xo