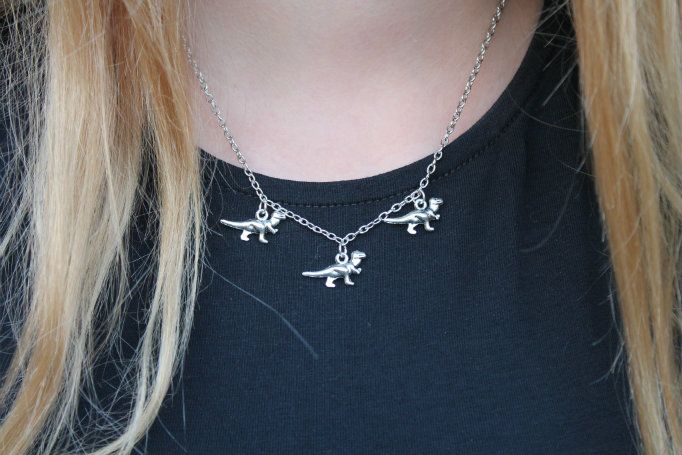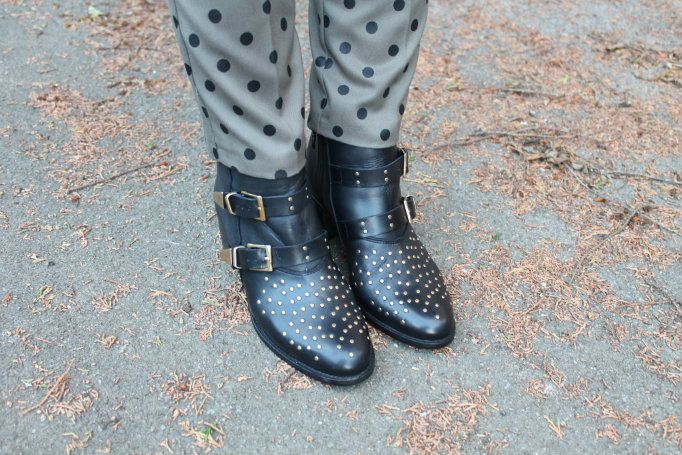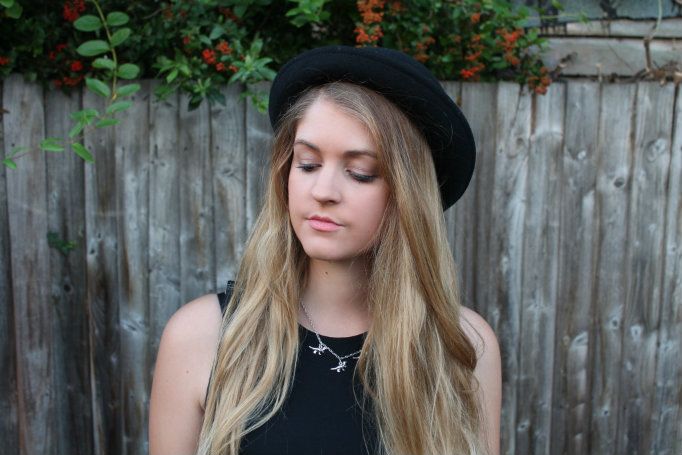 Trousers: Topshop Peplum Top: Topshop Boots: Topshop Hat: Asos Dino Necklace: c/o Little Teacup
Can you tell I went shopping to Topshop? Ha. I went to Milton Keynes for the first time in ages today to treat myself to a few A/W pieces. A few soon turned into a LOT. I knew these boots would sell out online soon so I snapped them up then what do you know, I got home and they had! Phew! I'm one of those people who will want something for ages, wait until it sells out then go on a crazy rampage to find it! So I thought I'd save myself the hassle and just take the plunge. I spotted lot's of other lovely pairs which are next on my hit list.
How cute is this necklace? The lovely Chelsea sent me this and I honestly love it, you should check out Little Teacup HERE. They have lots of gorgeous jewellery all really affordable. I have a thing for dinosaurs too so it's perfect! I have a really busy couple of weeks ahead of me but a few exciting things going on so I'll be keeping you posted!
Tilly xo