Hello lovelies! Today I was lucky enough to pop down to London to meet the lovely team at Keds HQ along with some other bloggers! I learnt so much I didn't know about the brand which was really interesting. I didn't know the shoes Jennifer Grey wore in Dirty Dancing (you know, the white pumps!) were Keds and apparently K Stew won't settle for Converse and is a massive fan. I can see why though these shoes are mega comfy and come in so many fun styles. I took some snaps to share with you of some of my favourites!


I think these are really cool and on trend at the moment as camo is HUGE right now!


Incase you haden't noticed from my last post I'm a massive fan of polka dots so these are right up street! I love the red ones, so cute.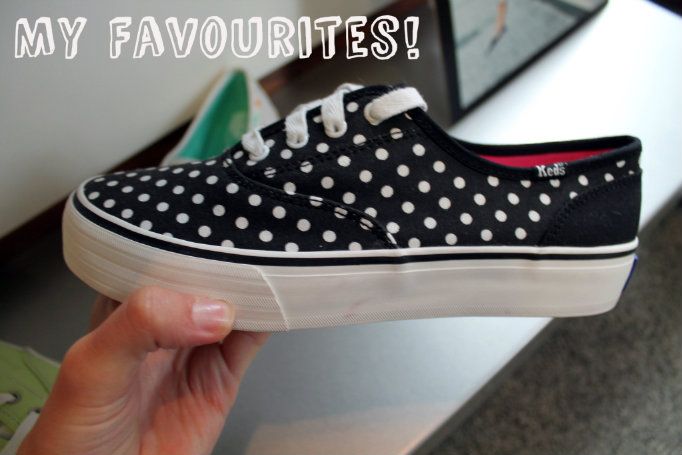 My favourites! If there was a shoe perfect for me it would be these. Polka dots with a flatform?! DREAM SHOES.
I really love the different styles on offer from Keds at the moment and you can now buy them online in the UK! What do you think of Keds, are they something you would wear everyday? What style is your favourite? I'd love to hear your thoughts!
Tilly xo
p.s don't forget to enter my giveaway!