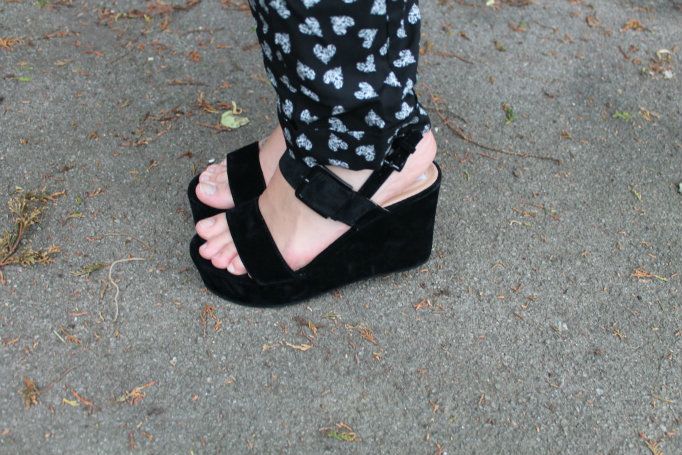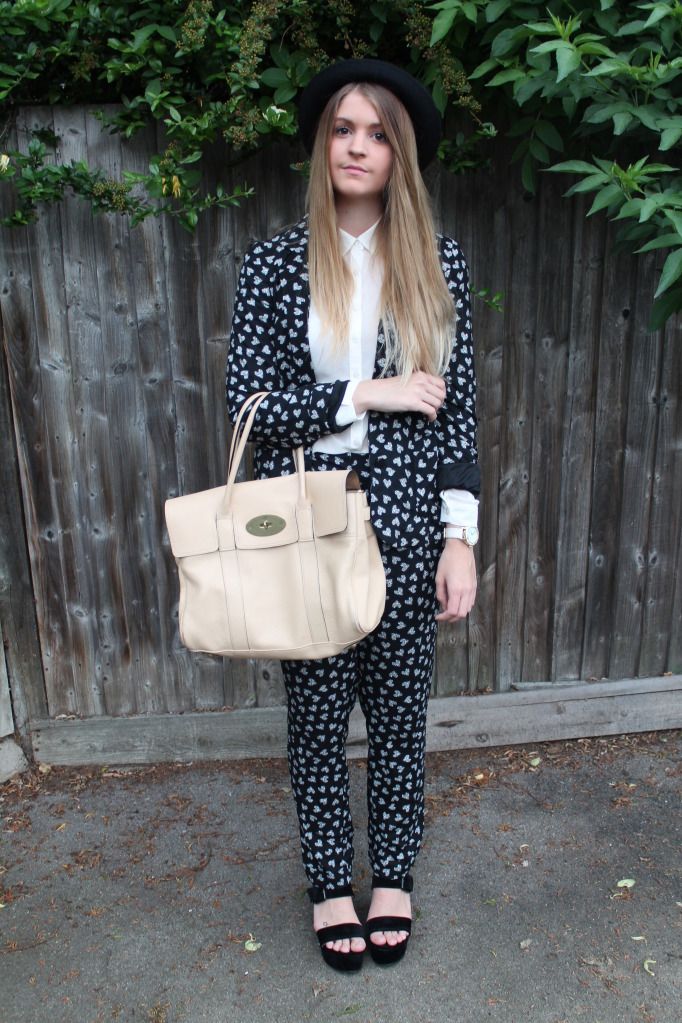 Co-ord: Primark Shirt: Topshop Wedges: c/o Spy Love Buy Bag: Mulberry
Has anyone noticed a theme in my post titles? I dug some of my old cd's out for my car as it only has a cd player and I don't really buy them any more! I really miss being 14-17, going to gigs all the time and just having fun. I picked up this co-ord in none other than Primark over the weekend. I'm not really a Primark fan but if there's something I like I won't be a snob about it! I bought a couple of other bits which I'll show you later in the week. I seem to really have a thing for matching sets they're just so cute!
I was sent these gorgeous wedges from Spy Love Buy which is an amazing website with lots of affordable and on trend shoes, they have a great selection of Flatforms I'd recommend checking out. I could seriously buy so many pairs but I must be sensible! I've had quite a nice week so far, it's gone so quick I can't believe it! Yesterday me and my best friend Erin went to Thorpe Park which was so fun. I got really anxious about it the night before, I even had a look at the chance of me dying on a rollercoaster haha crazy! I used to love going on the scary rides, maybe it's an age thing. It's okay though there's only a one in 1.5 billion chance of it happening so I was cool with that.
Tilly xo