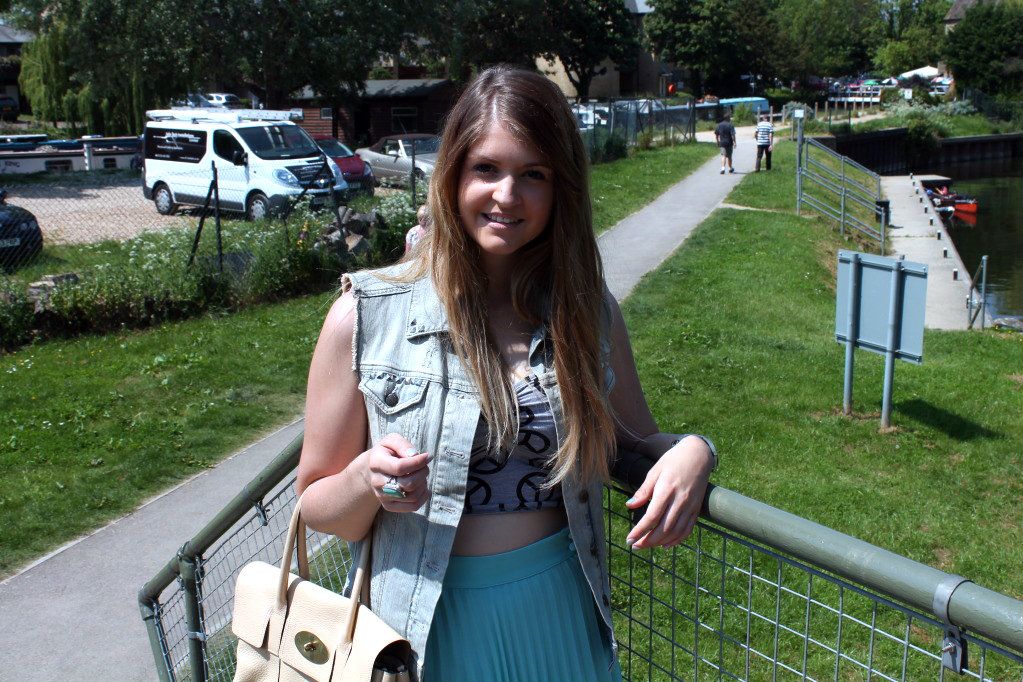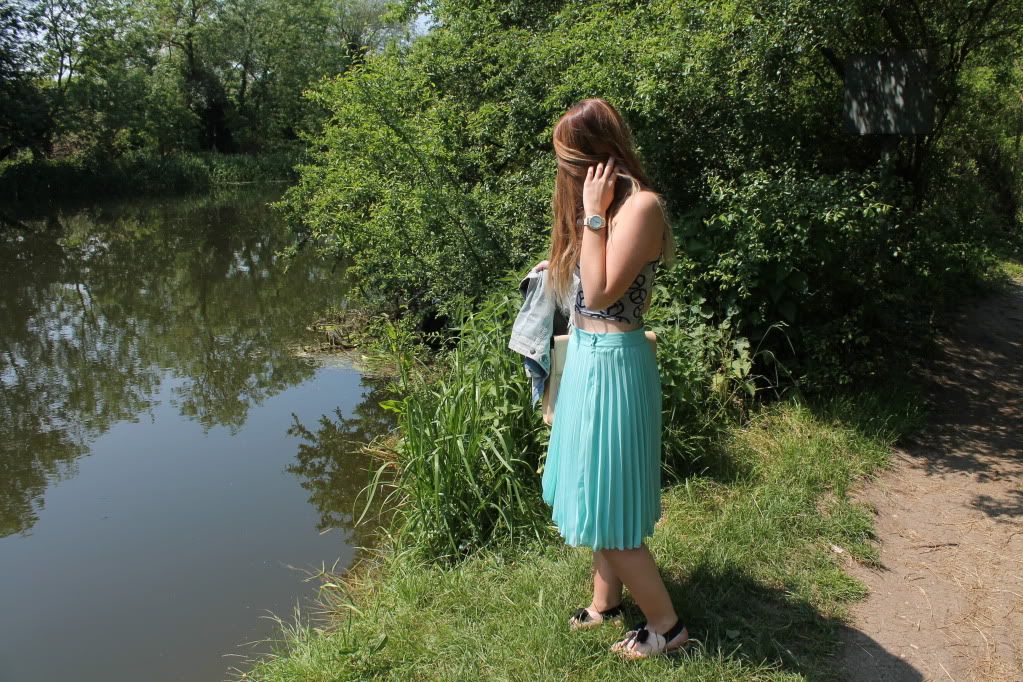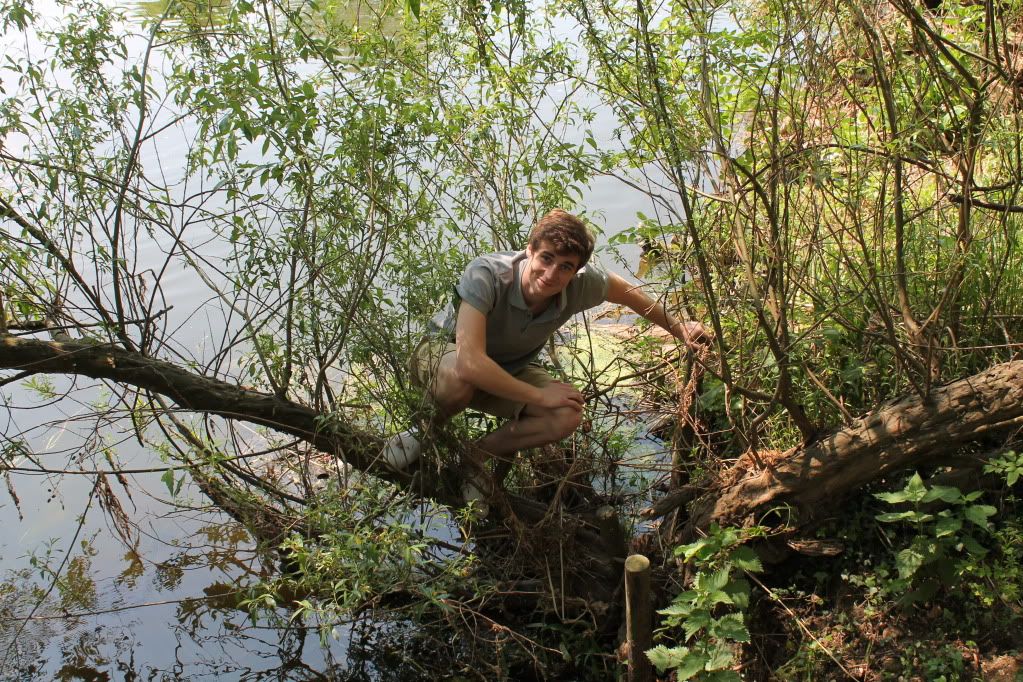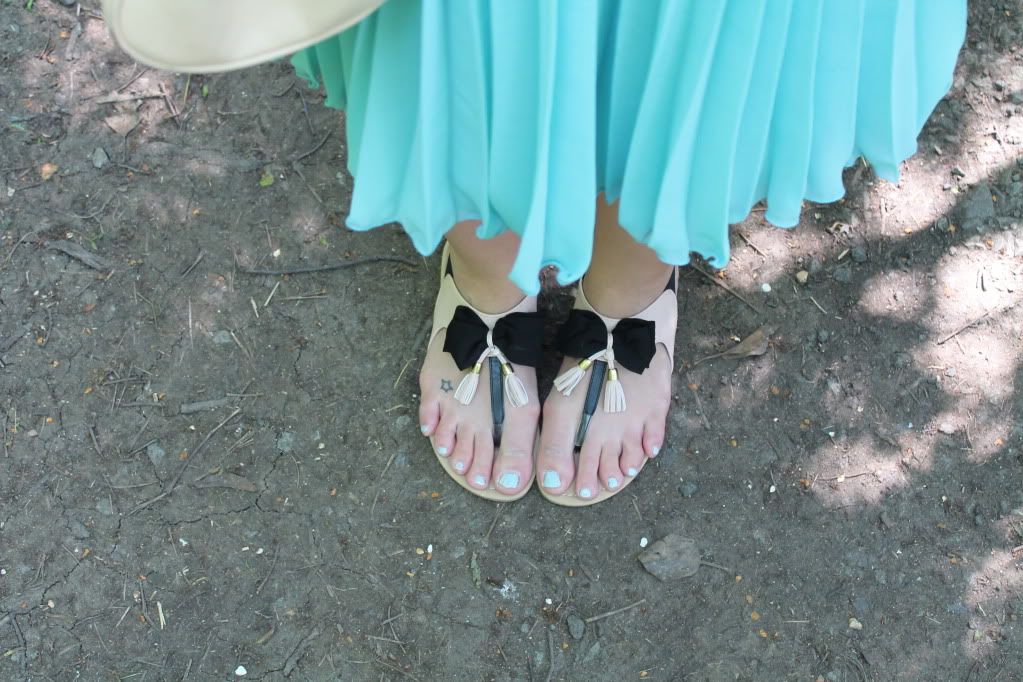 Top: Ark Skirt: Zara Sandals: Primark Bag: Mulberry
Hello! Just as I was about to write what lovely weather it has been today it starts absolutely chucking it down! I suppose that's the UK for you. Anyway it was a lovely day earlier in which the boyfriend and I decided to go for lunch by the river followed by a little stroll. I decided to wear some new purchases of mine, firstly the Zara skirt. I wasn't sure at first with the length, I do think it kind of makes me look stumpy and short but I feel really comfortable in it and I love the colour. I guess it's kind of a similar style to the infamous Whistles Carrie skirt. I teamed it with the bralet I bought from Ark in Cambridge over the weekend, at first I wasn't sure if it was a bit ~Avril Lavigne~ but I do like it and it goes with quite a few bits I own, what are your thoughts? I really enjoyed taking pictures in different surroundings, made a nice change! If only I had the weather and photographer (boyfriend) at hand all the time ay.
Does anyone have any interesting plans for the week? I'm working and haven't quite finalised the weekend though me and my friends are talking about going punting soon. I don't know why I say yes, every time I'm terrified of me and my bag going overboard! I've got some other new bits and pieces to show you so I'll probably be posting them this week!
Tilly xo