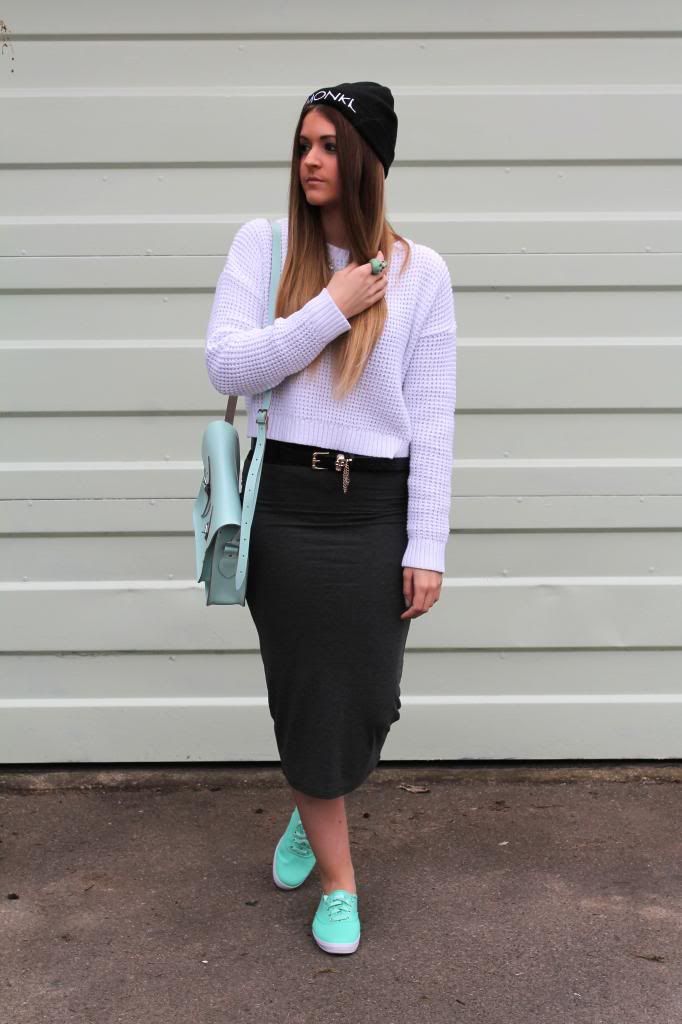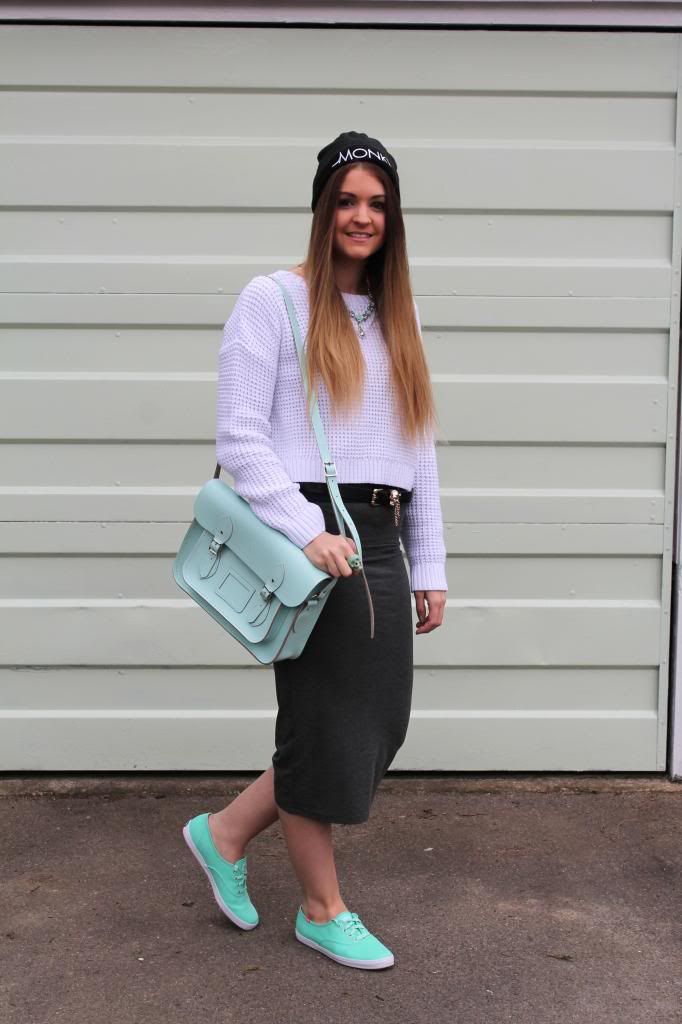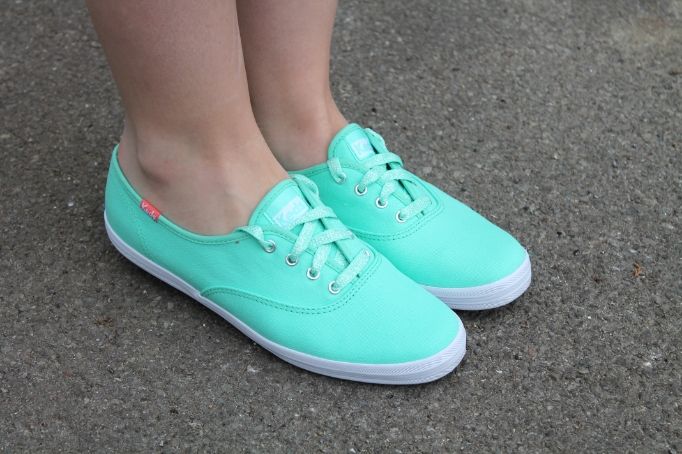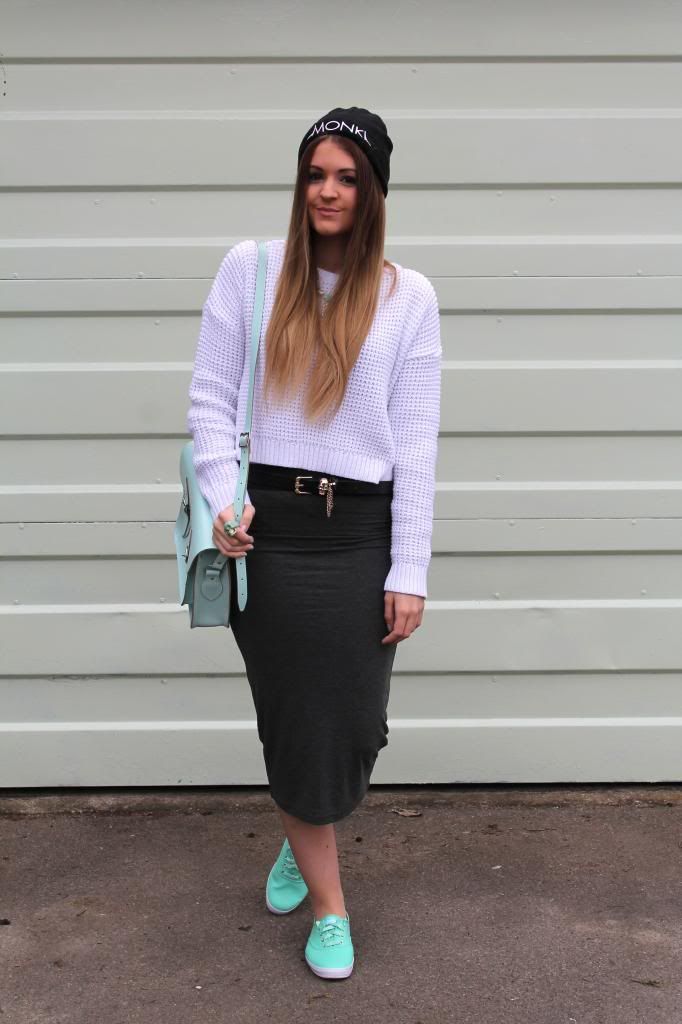 Cropped Jumper: Topshop Pencil Skirt: Miss Selfridge Shoes: c/o Keds Beanie: Monki Bag: Cambridge Satchel co. Necklace: Primark Belt: Primark
Hello! What a dull day it is today, it's hard to take any decent pictures when the sky is so grey and meh but I thought I'd take some anyway! Yesterday me and my mum popped over to Ikea, it's the first time I'd been since I was about 7 so a whole 14 years ago! I'm glad to see they still stock those cuddly toy snakes. It was nice having a mooch around, we then popped over to the centre MK, I used to shop there a lot for Zara etc but now we have most of that in Cambridge I don't bother so much. I did pick up a few bits though, obviously! I'm literally counting down the days for the next loan.
Onto the outfit, another cropped jumper today. I've bought a few high waisted things recently so I find them really handy (also caved and bought the joni jeans!) and I thought white would be nice for this warm spring time we're having. NOT. Teamed with my favourite colour (mint/green/minty green!) accessories. If I'm not wearing proper shoes I'm quite often wearing a pair of Keds, they're just so comfy and fit my feet perfectly. I loveee the Taylor Swift Red Keds, I don't think I even own a pair of red shoes so I think I might purchase a pair soon, I think they'd look really nice with my joni jeans! You can find Keds at Schuh here, I love this pastel orange pair!
Tilly xo