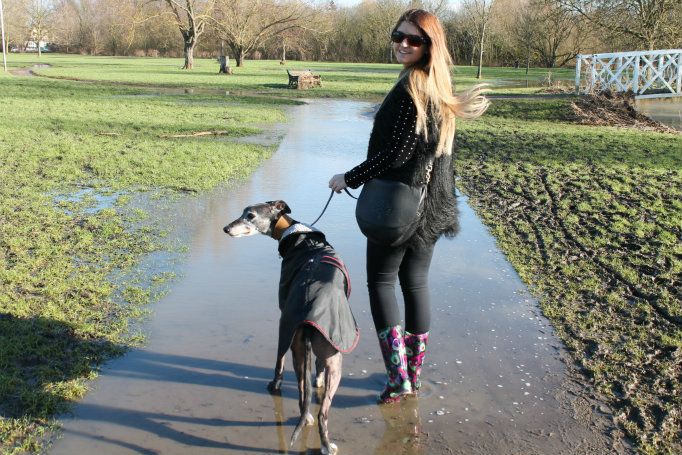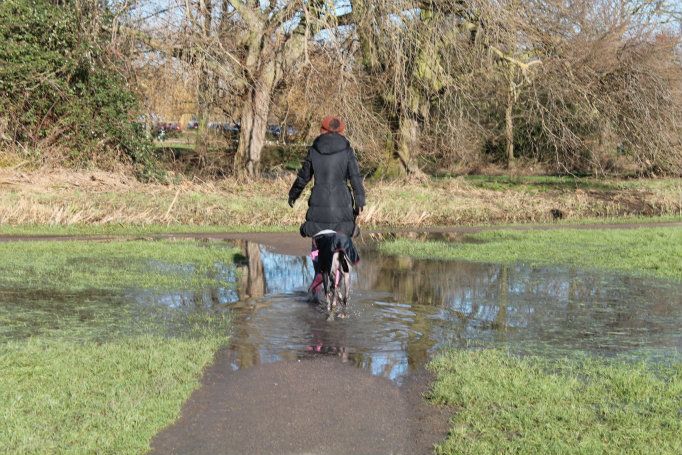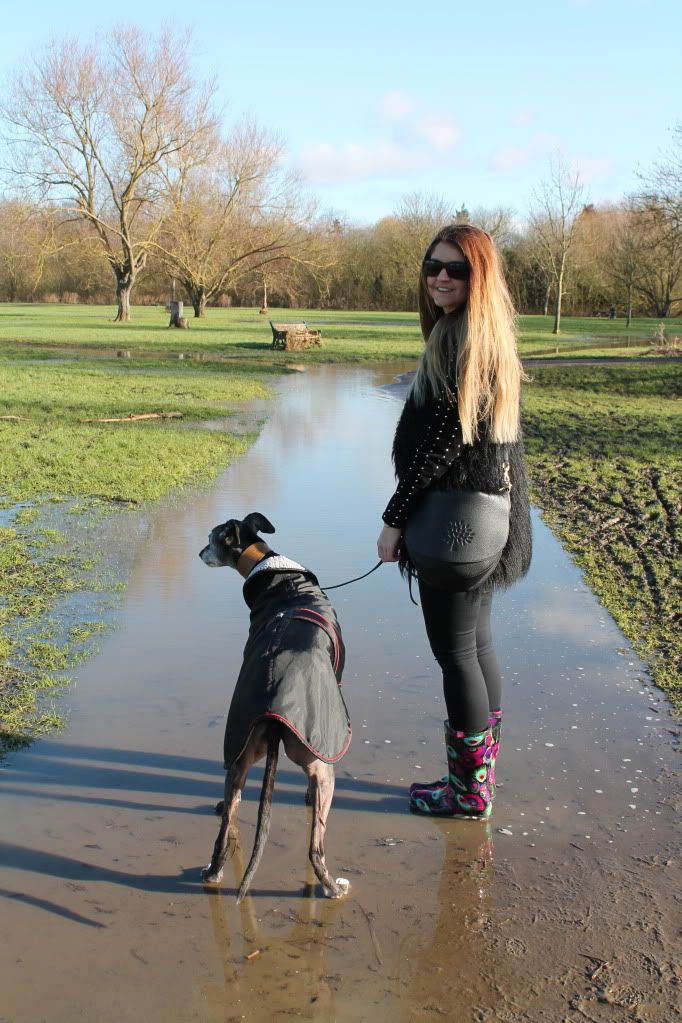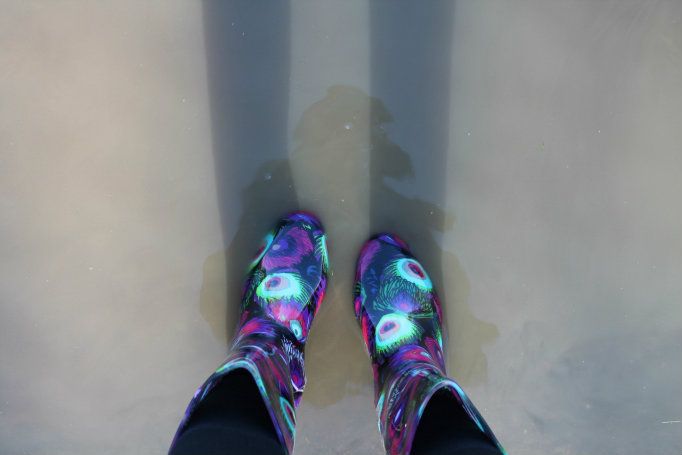 Gilet: ROMWE Blazer (underneath): Zara T shirt: Topshop Jeans: Topshop Bag: Mulberry Wellies: c/o Barratts
I like taking photos out and about it's just a shame I don't often get to, I might try and make more of an effort though. Me and my mum went for our usual stroll around the park this morning with our doggy Jack, he's an ex racer we rescued back in 2006. I wore my new Barratts wellies (which saved me in the sludgy weather) and I really did test their ability! The park was flooded and I was a little concerned I may have ended up with wet feet but they passed the test and kept my tootsies dry!
I tend to keep things casual when I'm going for walks, I think I would feel a bit weird strolling round the park in a leather skirt or something! I opted for my usual black Leighs and layered up with a blazer and gilet. I popped over to Cambridge this afternoon to upgrade my phone, hoorah! After four years of Blackberry I've converted to iPhone. It's proving a little stressful at the moment getting used to everything and my apps seem to be taking ages to download. I'm sure I'll get the hang of it soon though. My naughty asos packages came through the post today and I've got a gorgeous new dress I can't wait to share with you all!
Tilly xo