Naked 2 palette, new perfume, pug panties & pretty books for my bookshelves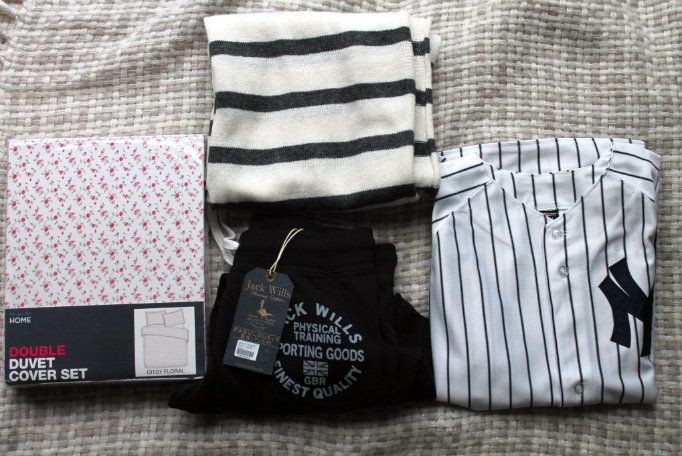 New bedding, cashmere scarf (so cosy), new lounging pants and my yankees top!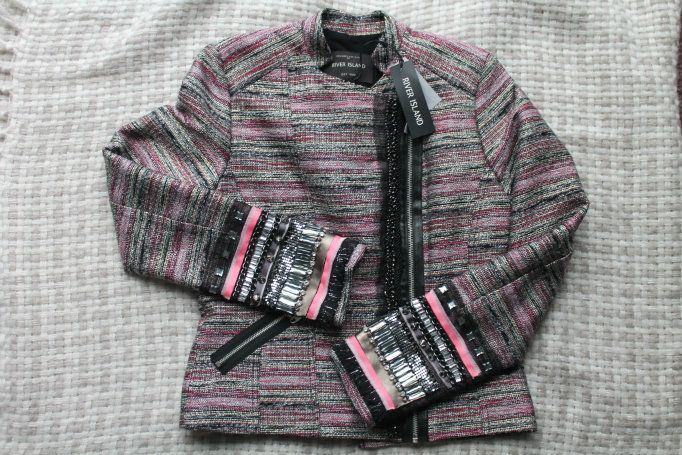 Statement jacket!
Hi guys! I hope everyone had a lovely Christmas. I thought I'd share with you a few pictures of some of the presents I received for Christmas. A couple of things I haven't included as I've started using them and what not! I'll also be featuring a lovely coat I received in an outfit post soon. I didn't actually ask for anything specific from anyone apart from my boyfriend this year. I think as you get older if there's something you really want you'll either buy it yourself or save for it. I really loved all my presents and it was nice to have a few surprises!
You might be wondering why there's a random Yankees top there. I've been a little obsessed with vintage American sportswear for a while and my mum asked her work colleague to pick me up a top whilst in New York which was really cool. I love all the fashion books my mum also bought me too, I love collecting pretty coffee table type books and these will look pretty on my bookshelves! I won't ramble about each gift but I'm very thankful for what I recieved and I couldn't believe some of the spoilt brats on twitter complaining about which colour iPad they got etc. did any of you see those? I mean, seriously?! More from me soon.
Tilly xo