Hello! Slightly different post today, I don't usually do haul posts because I tend to buy bits in dribs and drabs rather than one big shopping trip. I thought I'd share with you what I bought this week though as I feel I was rather lucky with my mooching. I popped over to Homesense at the beginning of the week with my mum to get a few Christmas bits. We have a shopping centre in Cambridge kind of like a retail park but it has Homesense, TK Maxx, Next home etc so quite good for gifts, not to mention the pizza hut we always somehow end up in at the end. Not sure how that always happens.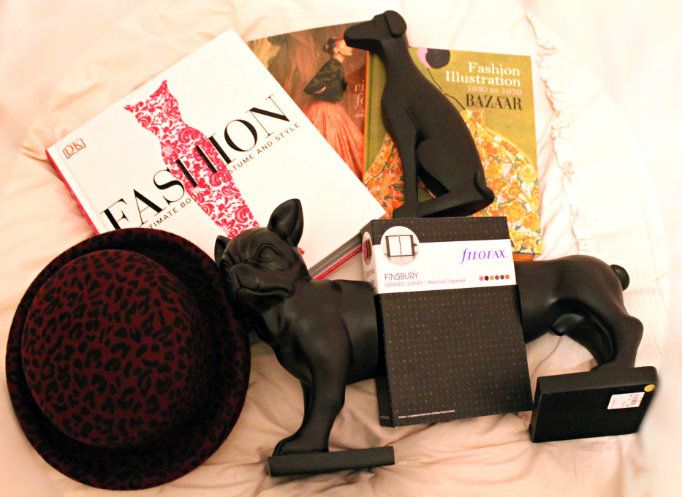 Books: TK Maxx Bookends: Debenhams Greyhound: Matalan Hat: Topshop Filofax: TK Maxx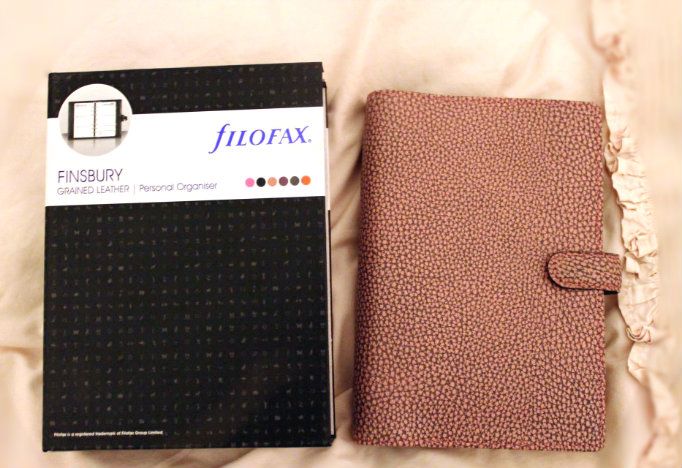 The first items I picked up were the two books, I couldn't believe my eyes when I saw the DK Fashion book as I've had my eye on it since I spied it in my local book store a few weeks back. At £30 though I thought I'd wait and see if it crops up elsewhere, and that it did! For only £15, the book is beautiful and really useful if you're studying the History of Fashion or costume design or if you're just interested by it. I'm creating a visual timeline for one of my modules at the moment so it will definitely come in handy! The second book is a Harpers Bazaar fashion illustration book, I actually just got sucked in by the lovely front cover. It does have loads of great images in it though and will look pretty on my book shelves.
As I bought some pretty books I thought I need a cool way to display them, hello doggy bookends! I've wanted these since last Christmas but they sold out and I was gutted. I managed to find them this week however and they were half price! I love them, even my mum has planned to steal them. You can still buy them here for only £14! On the theme of pooches I saw the little greyhound statue in Matalan for only a fiver! I have a black greyhound called Jack so it was very fitting. My filofax was a TK Maxx find, I've been after one for soo long but didn't really want to shell out 50 pounds or so. I couldn't believe the amount they had in there all boxed up on a gift stand with lots of different colours and leathers. They were all around the £25 region which I thought was really good.
Ok so I did buy one item of clothing but I do feel it is justified. I wear my black bowler hat a lot, maybe even too much so I thought it would be nice to invest in another colour. Burgundy was my first choice but Toppers only had khaki and grey for ages until this little one cropped up online. Burgundy with my leopard print, even better! It will also keep my head warm during the harsh winter months so it was really a necessity….
I hope you've enjoyed having a look at my purchases! I might do similar posts to this in the future, we'll see!
Tilly xo