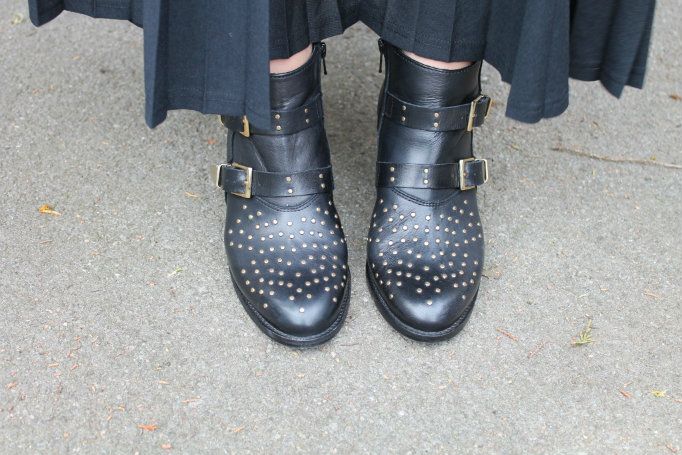 Top: Zara Skirt: Topshop Shoes: Topshop Hat: Asos Bag: Moschino (similar here)
Firstly I'll start by saying it's really bright outside hence why I'm squinting so much! It's not an evil glare, I promise. As you may know I'm a maxi skirt fanatic so it comes as no surprise I've added another one to my collection. When worn with these boots it made me feel like a witch (hence the title of this post) I have no idea why I think it must be the black. Then when I added my hat I feel like an Amish woman. Today I cannot win.
Not much to report on this weekend, I've done the usual mooch around Cambridge and just chill out. I've got a really busy week ahead of me so it's been nice just doing nothing plus I haven't been feeling to great so I've been happily lounging. Hope you all have a nice rest of you Sunday! Don't forget to enter my GIVEAWAY if you haven't already! It closes in just under two weeks. More from me soon!
Tilly xo