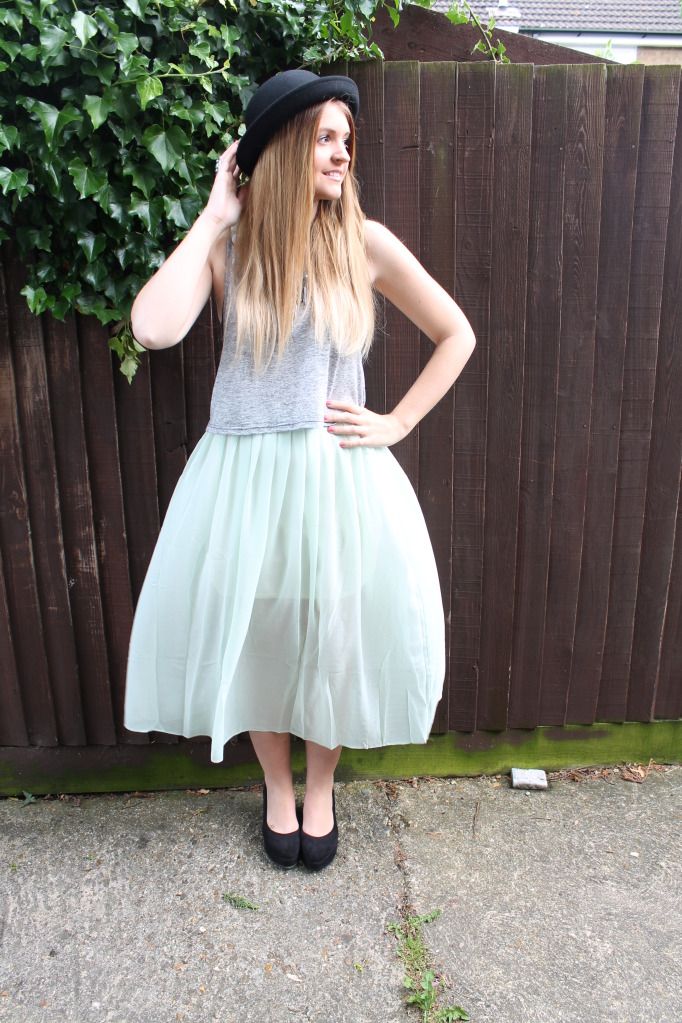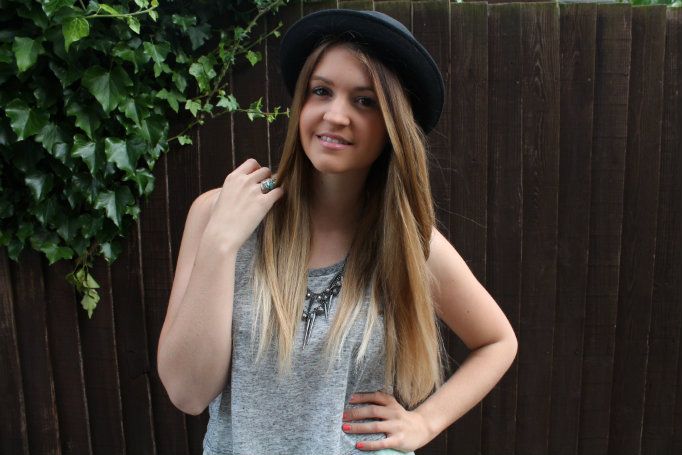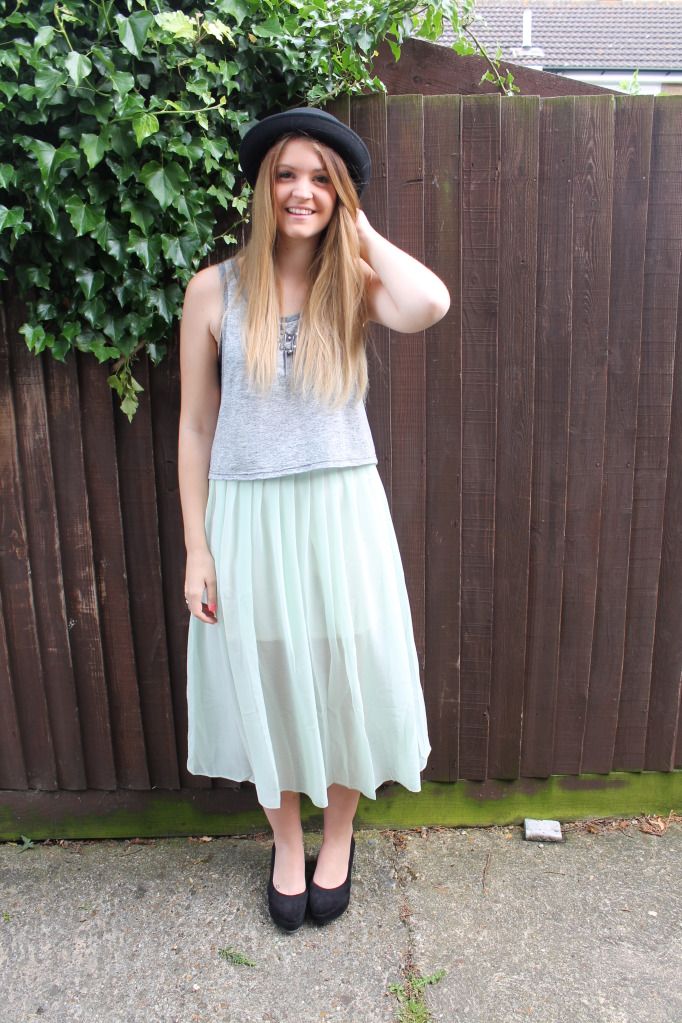 Top: Topshop Skirt: Asos Hat: Asos Necklace: Dorothy Perkins Shoes: Asos Ring: Forever21
Hi guys! Another outfit post for y'all. I'm having the most productive day ever, I set my alarm so I didn't sleep in and I've done a million things before midday! Loving my new hat in case you hadn't noticed ha! I now feel I don't look right when I'm not wearing it so expect to see it often. I enjoyed twirling around in my new skirt in the breeze, I wasn't sure if it would be too sheer or the slip too short but I actually really like it! I should probably invest in some shoes that aren't my flatforms, I do have lots of others but these are so comfy and I feel so short in flats now! I'll throw my leather jacket over this as it's a bit chilly today!
Nothing new to mention really I'm off work today so I'm just trying to get through a list of jobs and errands that need running. I'm starting my membership at the gym this week argh! I used to be a member of a different one a while back but I got kinda bored. I'm really determined this time though and eager to get on that cross trainer! The pretty exercise gear I ordered from Sweaty Betty may have something to do with it too hehe. Also is anyone else in total disbelief that it's the 25th June? Pretty sure June just didn't happen and I only just got my head around the fact May came and left so quickly!
Tilly xo