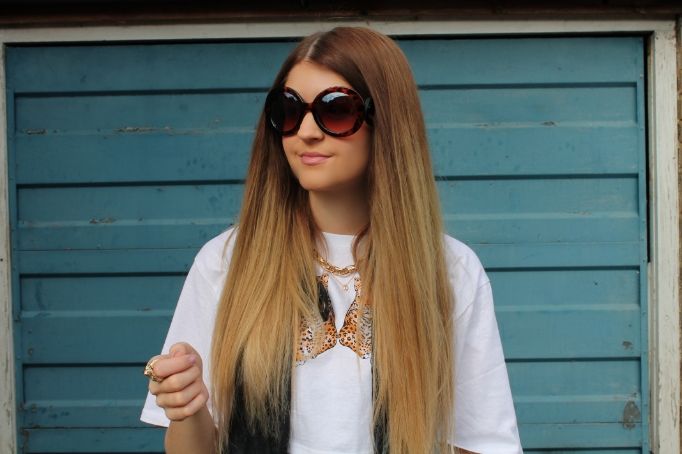 T shirt: Topshop Trousers: Topshop Gilet: Zara Bag: Moschino Chain: Asos Peace Necklace: c/o Jimmy and his girl Panther Ring: Warehouse Shoes: Asos
Woah, long time no blog! Well a week but that feels like quite a long time especially in bloggy land. To say I've been busy this week is an understatement though. I had an exam at the beginning of the week followed by various work and uni things I had to go in for. Yesterday I popped on down to London to assist on a shoot for Lady Vintage which the ever so lovely Amy (creator of Mod Dolly) was leading. It was really fun as this is the first shoot I've been involved in and I can't wait to see the snaps. Today is a revision filled day (last minute cramming) for another exam tomorrow. I should have started revising a little earlier than the day before but oh well. I'm counting down the days until I finish uni for summer.
I may or may not have made a large Topshop order this week. I shouldn't have but oh well, whatcha gonna do! That order included these trousers and t shirt, I love the sleeves on this t so different to the usual. The peace necklace I'm wearing is from online boutique Jimmy and his girl, it's so cute and delicate I love it! So next weekend I'm heading to London again but this time for my birthday! I'm excited as it's my 21st but I also feel I'm now officially IN my 20's which scares me as I swear I'm still like 16. The past 5 years has absolutely flown by. I'm staying overnight and have tickets for Woman In Black (should I be scared?) I'll also be setting aside some serious shopping time. Woohoo! Now I just need to get this week over and done with then I can relax for a few days!
Tilly xo