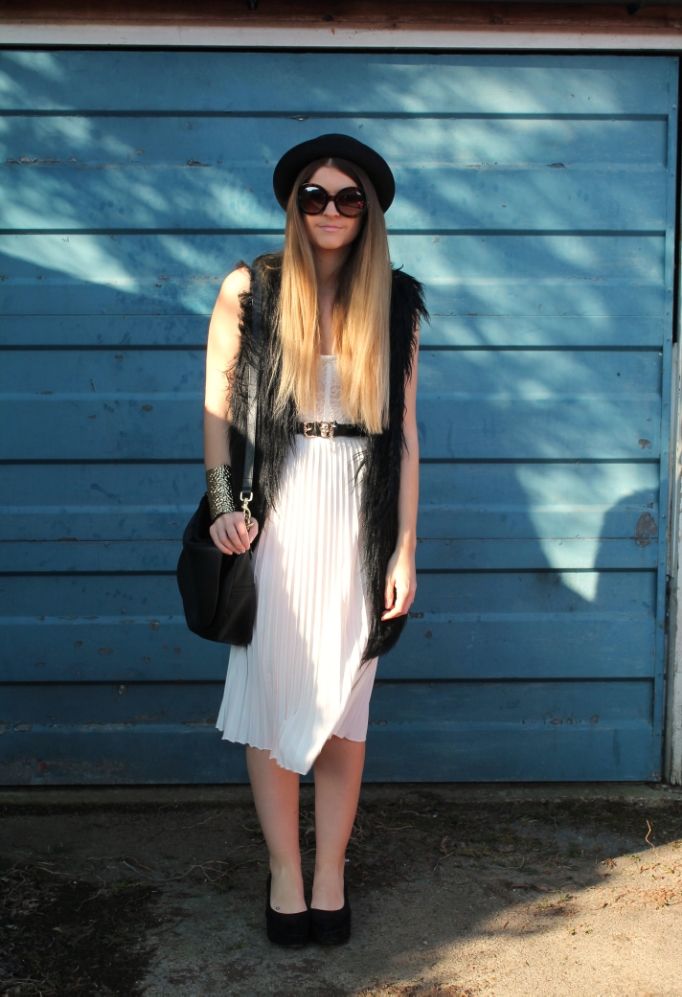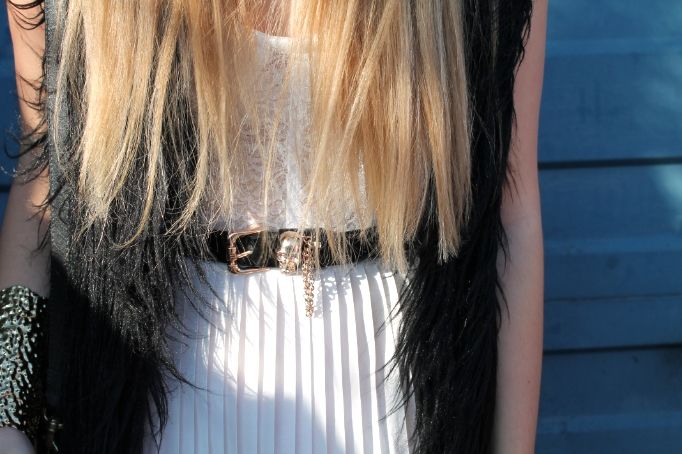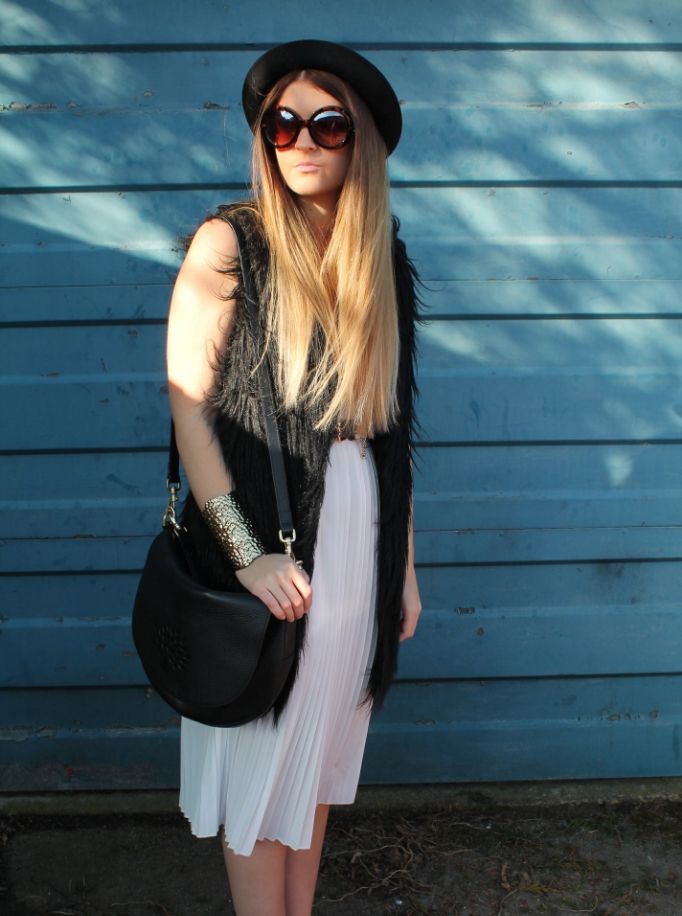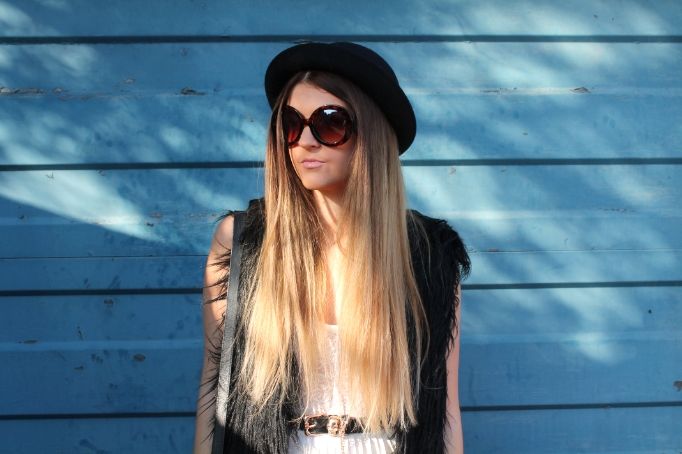 Dress: Motel Gilet: ROMWE Hat: Asos Belt: Primark Flatforms: Asos Bag: Mulberry
Just chilling around what seems to be my favourite place at the mo, a block of garages! I've been dying to wear this dress and just a tiny glimpse of sun meant I snatched it out my wardrobes for a play! It was a bargainous £15 in the Motel sale (it's still in stock so I've linked it above) and I can already tell I'll get a lot of wear out of it this summer. Admittedly the weather was quite deceatful and it wasn't as warm as it looked so I did pop a leather jacket on under my gilet.
I don't tend to go into Primark all that often, I'm not overly keen on the clothing but I know there is always the odd gem. I picked this belt up for about two pounds, it's a size S/M but I don't think it's designed to be a waist belt as I had to punch another hole in to make it fit. It probably won't last long but for two pounds why not! I can't wait to get the next couple of weeks out of the way, actually make that the next 4. Roll on Easter Holidays!
Tilly xo