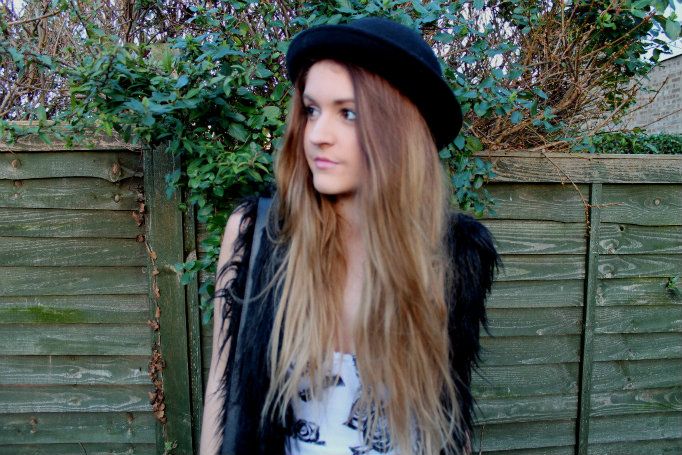 #teenvogue Dress: Motel (another sale bargain) Gilet: ROMWE Hat: Asos Bracelet: c/o Cherry Baby Bag: Mulberry
Hey hey heeey. How is everyone doing? I thought I'd share with you another of my motel bargains. I think I first spotted this dress on Kirsty's blog ages ago and thought wow, need.that.dress. I then kinda forgot about it until I was having a mooch on the sale and spotted it for a mere 15 squids! I love that I can wear it with tights and make it cold weather appropriate but I'll also be able to wear it over summer. I've realised all the dresses I bought are either black, white or both. I'm glad monochrome is a big trend for this S/S as I buy a lot of it.
How cute is the bracelet I'm wearing?! I was kindly sent it from Cherry Baby, I love how delicate it is and the eiffel tower is adorable. I've already been a bit naughty this week and ordered a few things of asos (no surprise there) so I'll be sharing those with you if they fit! Also if anyone (blogs or businesses) are interested in advertising on my blog in February send me an e-mail at tj_132@hotmail.com reaaaally low rates for other bloggers so get in touch if this interests you!
Tilly xo
p.s check out my latest obsession with gold chains HERE!