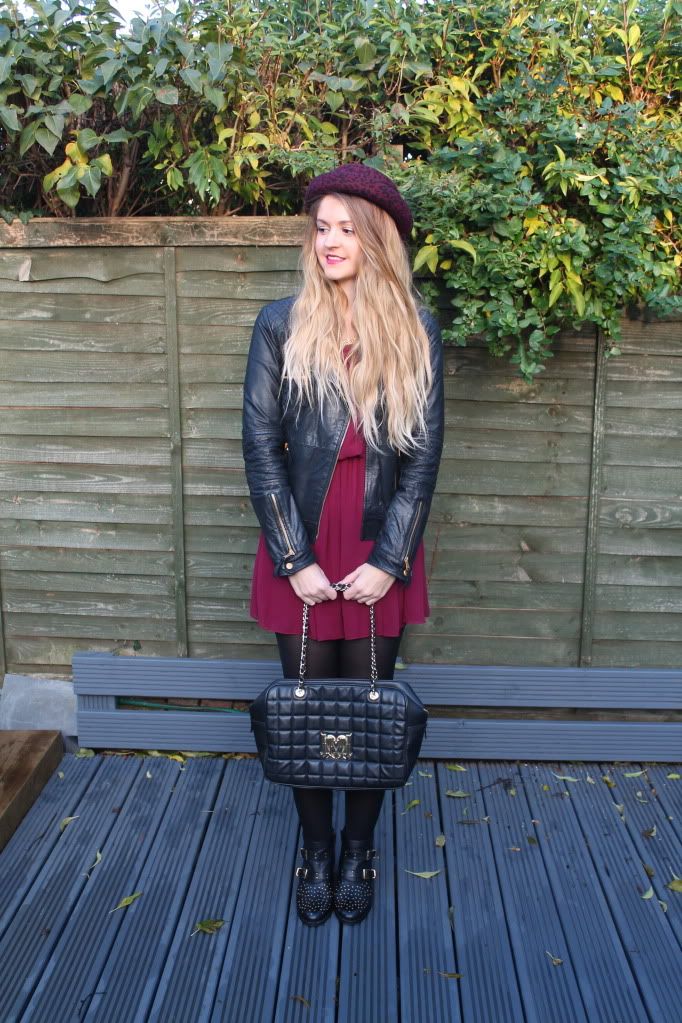 Dress: c/o Lovestruck Leather Jacket: Zara Hat: Topshop Boots: Topshop Bag: Moschino
Hello! Three posts in three days?! A personal best I think. Although that say's a lot for my intense revision I'm doing this weekend, hmm. I have an exam on Tuesday and I should probably be a bit more worried but I actually turned up to every lecture/seminar so I hope that pays off! Just a few hundred pages of reading and I think I'm set!
So you might have seen this hat in my post from a couple of days ago. I think it will be hard to tear this bad boy away from my head! I can't stop buying burgundy coloured items at the moment, I think it's my ultimate a/w colour. I love the shade of this dress and it's a perfect length too. I'll definitely be wearing it on festive nights out! I love the tie back detail too, much cuter than a boring zip.
I've been a bit naughty over the weekend and ordered a few new bits. I finally found a new coat (I just hope I like it!) and I ordered a couple of items from Topshop. They're currently offering a free lipstick with all orders so i thought why not! The code is 3MILLONKISSES for anyone interested, hopefully they haven't stopped it yet!
Tilly xo